Posted on September 29 2015
---
Indulge in a spa-quality manicure from the comfort of home. Manicures are important for the health of your skin and nails, but most of us don't have the time or money to pamper ourselves at a spa for routine manis. Here are 10 easy steps to achieving beautiful, healthy nails without the salon price.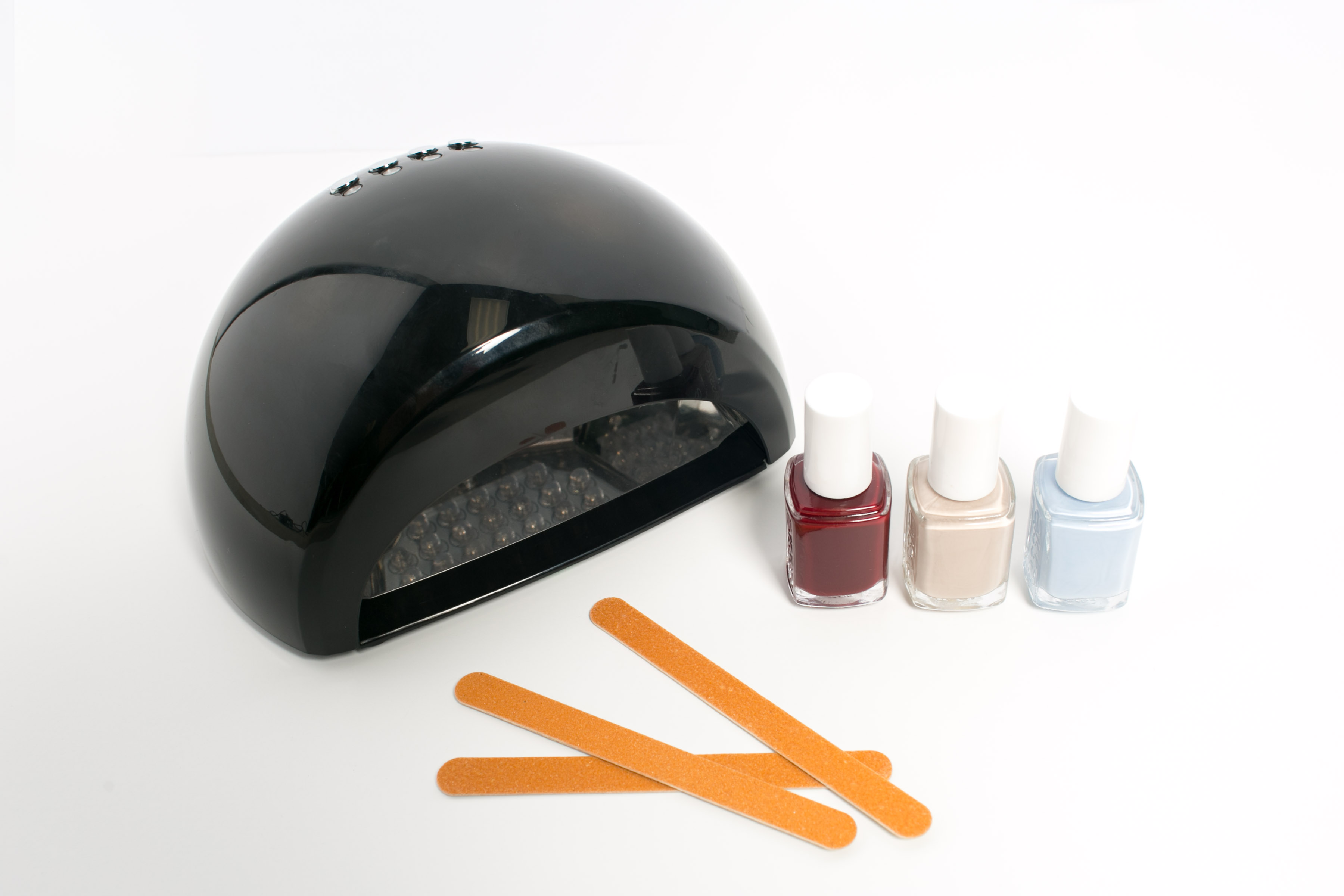 1.Gather the Essentials
Make sure to collect all of your manicure essential items before you get started.
Nail polish remover

Cotton balls

Q-tips

Nail clipper and file

Cuticle oil, stick and nipper

Body scrub

Hand lotion

VP nail dryer

Base and top coat

Nail polish

Bowl

Handsoap

Handtowel
2. Get Cozy
Find a place in your home and make yourself comfortable. Let's be honest, it's hard to multitask with wet nails, so put all things aside and take advantage of a little "me time".Enjoy this opportunity to cut out distractions and relax; light an aromatherapy candle, escape into the story of your audiobook, or sing out loud to your favorite playlist.
3. Remove Existing Nail Polish
Use cotton swabs and nail polish remover to clear away existing polish. It's up to you to decide what kind of remover you want to use. Nail polish remover containing acetone is the most effective, but it can also be harsh on your nails and eventually dry out your cuticles. Non-acetone remover is gentler on skin, but less effective and may require more effort to remove.
4. Shape and Smooth
Using your nail clippers, cut each nail to the same length. Then file each nail to create your desired shape, usually rounded or squared. Finally, use your buffing block to smooth ridges and add natural shine. 
5. Soak to Soften
Add a small amount of hand soap to a bowl filled with warm water. Soak your fingertips for three minutes to soften your nails and cuticles, then slightly dry them with a paper towel.

6. Care For Your Cuticles
Don't get carried away when it comes to your cuticles – it's better to under do than over do. Apply cuticle oil or natural DIY cuticle softener, then gently push back your cuticles with a cuticle stick. Next use your cuticle nipper to trim excess cuticles and hangnails. Be sure to not clip into the cuticle, but rather clip alongside the nail bed.
7. Prep Your Polish
Moisturizing your hands can leave them feeling silky smooth, but also slippery. Before moving on to the next step, prep your polish. Give your nail polish and various coats a slight shake back and forth, then loosen the cap, making it easier to use later. If it's a polish you haven't used in a while, it may be harder to twist.
8. Exfoliate and Moisturized
Massage your hands with a small amount of vitamin-rich hand lotion for hydration. For extra soft skin, exfoliate with VP body scrub prior to moisturizing.
9. Paint Away
Apply a single layer of base coat to each nail. Then paint two to three coats of your favorite nail polish, followed by a top coat to finish. If you accidentally get nail polish on your finger, clean the skin around your nail with a Q-tip that has been dipped in nail polish remover.

10. Dry and Done
Use Vanity Planet's Pro Dry LED Nail Dryer for a quick dry. The Pro Dry LED Nail Dryer cures polish in just 30 seconds, for beautiful nails that last up to 3 weeks. Now you're ready to get out there and rock your new mani!